New Patients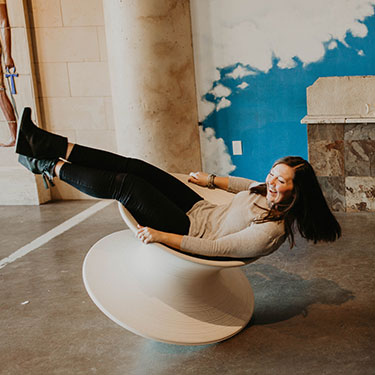 Welcome to Heartland Chiropractic! If you're visiting with us for the first time, we'd like you to know what to expect when you come in to see us. We want you to feel relaxed and comfortable. We promise to provide you with a positive experience.
Our office is often described as friendly, laid-back and casual; a place where people can just be themselves. We hope you think so, too.
ONLINE FORMS »

Your First Visit
At your first visit you will be warmly greeted and asked to fill out paperwork. Then you'll be introduced to Dr. Wood who will conduct a thorough assesment.
Depending on the circumstances of your condition and your level of pain, you may receive your first gentle chiropractic adjustment at the end of your evaluation.
Your Second Visit
During this appointment, Dr. Wood will review your examination findings. If you already received an adjustment on your first visit, she'll want to see how you responded, and what changes may need to be made. Because our treatment is customized to the patient, Dr. Wood is diligent about keeping track of what works best for you.
Regular Visits
Once you're out of pain and feeling your best, we invite you to make the commitment to ongoing wellness care. Most of our practice members opt to become lifelong chiropractic care patients; however, the choice is always yours. It's a good feeling to experience optimal health and wellness, and chiropractic care is one of the easiest ways to achieve that goal. You may feel the same way!
Contact us today for a same-day appointment! We are a provider for most insurance companies and participate in Medicare.

New Patients | (573) 243-8983