Family Chiropractic Care in Jackson
Benefits of Chiropractic Care
Dr. Wood
is passionate about treating people of all ages. Whether you've just arrived into the world or you're enjoying those golden years, we can help! Listed below are some of the conditions that our patients routinely seek assistance with:
Back and Neck Pain
Allergies
Poor Posture
Sleeping Issues
Tight/Sore Muscles
Disc Problems
Athletic and Auto Accidents
Bedwetting
Colic
Ear Infections
Constipation
Extremity problems
Breastfeeding difficulties
Headaches and Migraines
Limited spinal mobility & arthritis
Pregnancy Optimization
Sciatica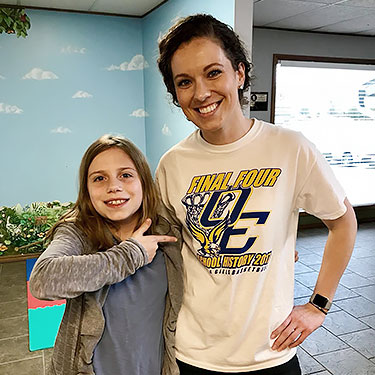 Our State-of-the-art Techniques
At Heartland Chiropractic, we utilize a variety of chiropractic techniques. We feature both manual adjusting and low-force approaches that require no twisting or torqueing of the spine.
Some of our techniques include: Thompson Drop-Table, Cox Flexion-Distraction, Diversified, Logan Basic, Activator Methods®
Chiropractic care is equally as safe and effective for babies and seniors as it is for our adult population. Whether you want to feel great during a pregnancy, want your child to get a great start in life, or enjoy the privilege of growing old, we are here to help make that happen. We try our best to make same day appointments while working with your schedule.
CONTACT US »

Chiropractic Care Jackson | (573) 243-8983