About Us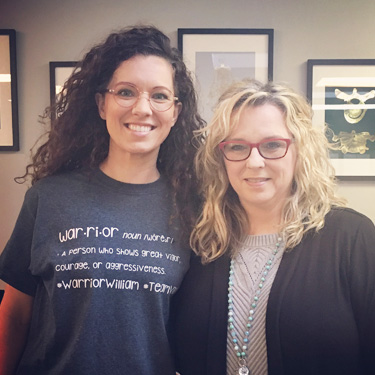 Although Heartland Chiropractic has been a Jackson staple for almost three decades, Dr. Mandi Wood has been at the helm since 2016. She's passionate about treating families and helping people live richer, more active lives through cutting-edge chiropractic care.
Whether you're experiencing pain from a work injury, or suffering from the common effects of aging, we can help you meet your stated goals. We focus on a gentle approach, and place a special emphasis on prenatal and pediatric chiropractic care.
Our Vision and Hope for You
Our goal is to help our patients realize that chiropractic care is not limited to pain relief. Although it excels in that area, its attributes represent many of the things that we routinely take for granted, such as:
Being able to get a good night's rest
Excelling in sports with peak performance
Experiencing an optimal pregnancy relatively free of discomfort
Having the energy to participate in the events we enjoy
Moving without excessive pain and limitation as we age
Raising children that are healthy and happy
A Partnership We Value
We enjoy partnering with our patients to help them get the best out of life; problem-solving is our specialty. Patients can present with similar symptoms, but the source of that symptom is different for each.
Our job is to get to the bottom of what brings you in and then figure out a plan that is unique to your situation. Based on your age, your history and your current state of health, we have the tools and expertise to make a significant difference in your life.
MEET DR. WOOD »
Allow us to help you get out of pain in the shortest amount of time possible. We try to provide same-day appointments and we offer both early and late hours for your convenience. Contact us today.

About Heartland Chiropractic | (573) 243-8983